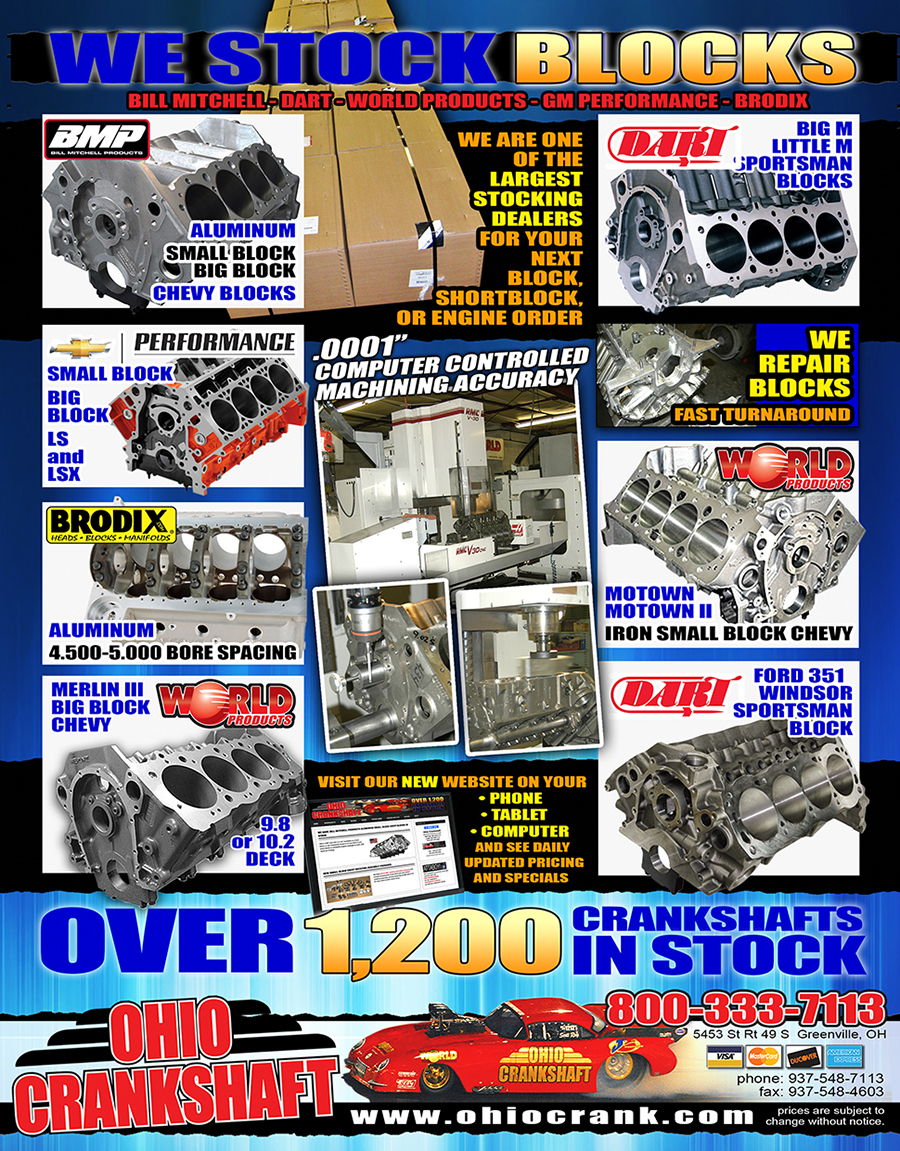 "WE STOCK BLOCKS" Is our new promotion found in NHRA National Dragster and Performance Engine Builders & Rebuilding Magazine.
It shows off our extensive supply of Dart, BMP, Brodix, World and GM Performance blocks we stock and ready to ship.
Specialty machining is ready to modify and block specifications you want with our CNC .0001 machining accuracy.
We also offer block repair on a daily basis with fast turnaround.
<<< Select ad for larger view